Published: Wednesday, July 21, 2021 01:53 PM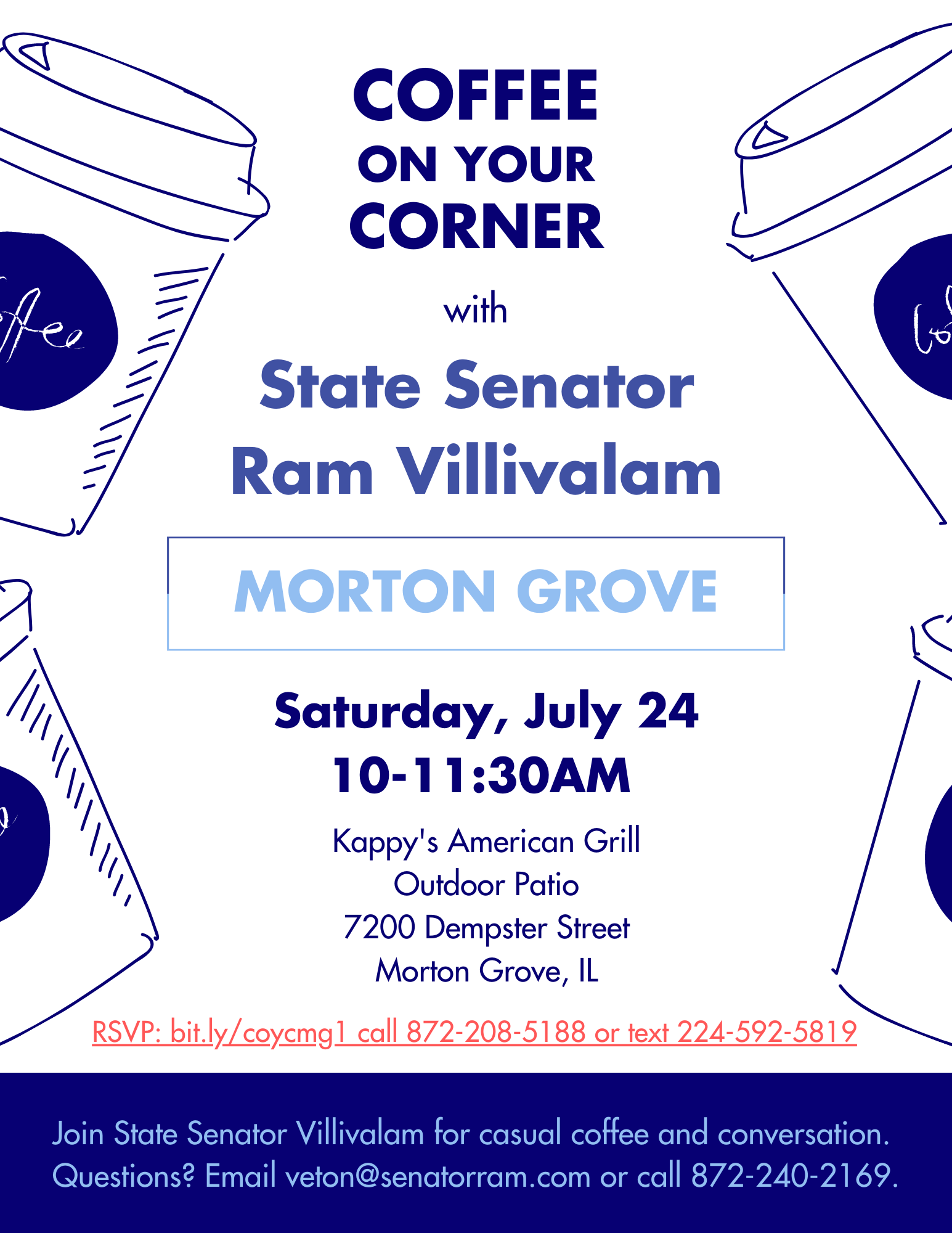 Join State Senator Villivalam for casual coffee and conversation, updates from Springfield, and constituent services on Kappy's beautiful outdoor patio! Reserve a time at bit.ly/coycmg1, call 872-208-5188 or text 224-592-5819. Walk-ins are welcome.
WHAT: Coffee on Your Corner with Senator Ram Villivalam
WHERE: Kappy's American Grill, 7200 Dempster St., Morton Grove
WHEN: Saturday, July 24 10-11:30 a.m.
Category: Events