Published: Monday, November 15, 2021 08:40 AM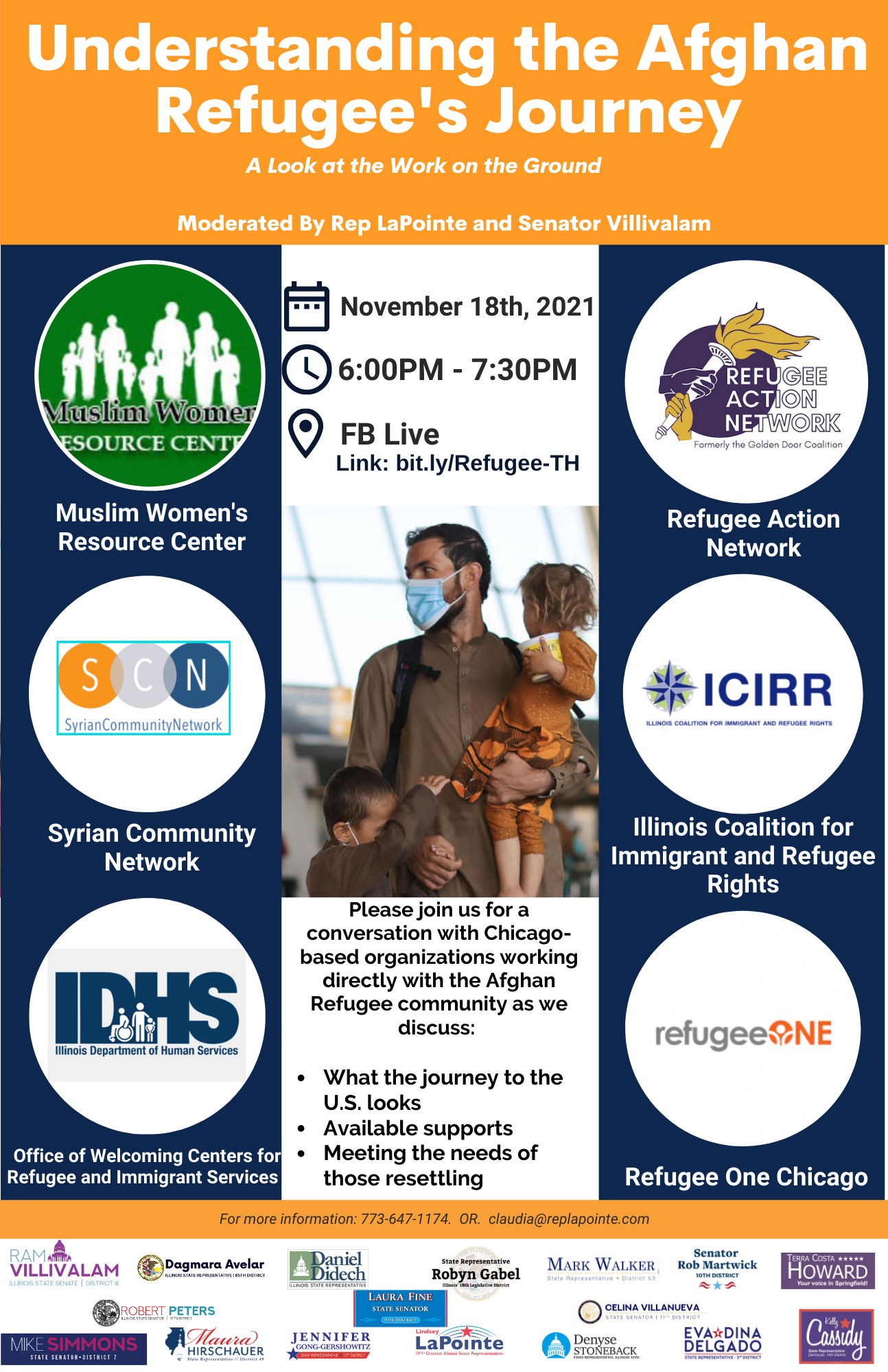 CHICAGO – State Senator Ram Villivalam (D-Chicago) and State Representative Lindsey LaPointe (D-Chicago) are partnering with other elected officials and immigrant and refugee support organizations to host a refugee town hall at 6 p.m. Thursday, Nov. 18.
"With humanitarian crises rising across the globe, our community will welcome some 500 refugees to the Chicago area," Villivalam said. "Join us for an open forum on how we can welcome our new neighbors and create a lasting support network."
"It is critical for our communities to sit together and hear directly from organizations and people working on the ground, including our bigger picture refugee system and ongoing refugee needs right here in Chicago," LaPointe said. "Our goal is to open a conversation for our neighbors who may not be familiar with refugee issues and needs, but want to be part of the larger solution."
Community members are invited to learn about the resettlement process and how they can help incoming Afghan refugees. Immigrant and refugee support organizations, including the Muslim Women's Resource Center,
RefugeeOne, Syrian Community Network and the Illinois Coalition for Immigrant and Refugee Rights, will give presentations on their efforts to welcome incoming refugees to the Chicagoland area.
The town hall will be streamed on Senator Villivalam's and Representative LaPointe's Facebook pages.
WHO: Senator Ram Villivalam, Senator Mike Simmons, State Representative Lindsey LaPointe, State Representative Jennifer Gong-Gershowitz
WHAT: Refugee Town Hall
WHEN: 6 p.m. Thursday, Nov. 18
WHERE: Facebook Live
Category: Events