Published: Tuesday, October 29, 2019 02:30 PM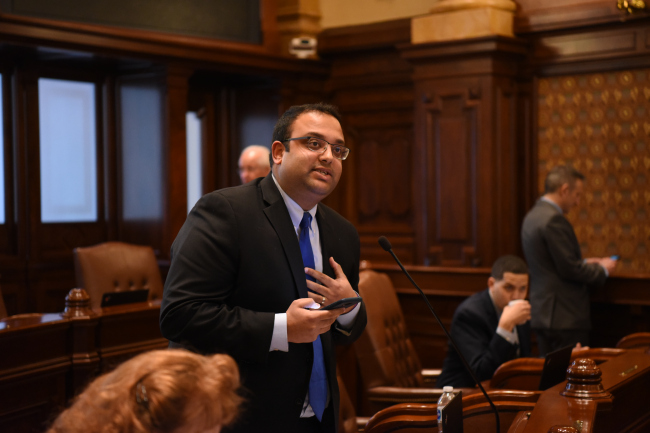 SPRINGFIELD – State Senator Ram Villivalam (D-Chicago) supported legislation that would end pharmaceutical price gouging practices for prescription insulin.
"This is a matter of values," Villivalam said. "We need to value people over profits and ensure that everyone has access to the health care they need to survive."
The measure would cap prescription insulin copayments at $100 per 30-day supply. It also directs the attorney general to investigate rising prescription insulin costs and to make pro-consumer recommendations to the General Assembly.
According to the American Diabetes Association, there are over 30 million Americans who have diabetes, 7.4 million of which require prescription insulin every day to survive. The price of insulin has tripled between 2002 and 2013, which has led to many patients rationing their insulin and sacrificing other daily needs to pay for insulin.
If passed into law, Illinois would be the second state to cap insulin copayments. Colorado passed a similar law earlier this year.
Senate Bill 667 passed in the Senate and will move to the House for consideration.
Category: News