Published: Thursday, February 07, 2019 01:56 PM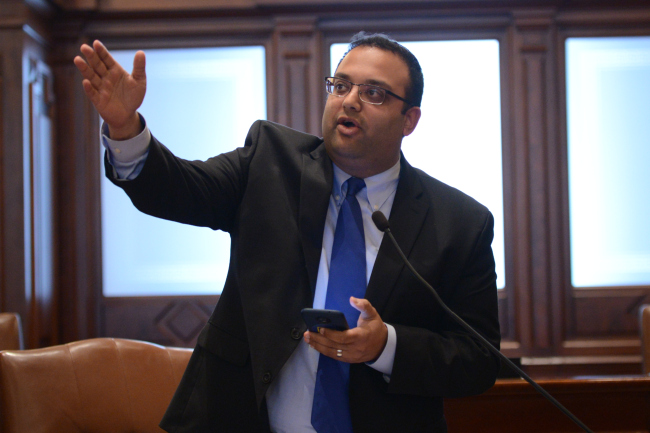 SPRINGFIELD – The Illinois Senate today approved a measure that will gradually increase the minimum wage in Illinois to $15 an hour.
"Raising the minimum wage in Illinois is long overdue," said State Senator Ram Villivalam (D-Chicago) "It is this sort of progressive legislation that working families have sorely needed as the cost of living has risen while wages have stagnated. If you work full time, you deserve to be able to put a roof over your head and provide food for your family."
This legislation, has been negotiated with stakeholders across the spectrum. Labor organizations and business groups, such the Illinois Restaurant Association, are in support.
"I'm proud that the Illinois State Senate has taken the lead in moving this vital legislation. With its implementation, we will prevent wage theft and working families will be able to spend money on things they need, adding a boon to local economies." Villivalam said. "Finally, this legislation will provide working class people with a sense of dignity, fairness and stability in everyday life. I commend Majority Leader Lightford and Gov. Pritzker on their leadership on this issue."
Senate Bill 1, will be phased in over six years in order to provide businesses time to adapt to a new minimum wage in Illinois. SB 1 will raise the minimum wage to:
• $9.25 per hour from Jan. 1, 2020, to June 30, 2020
• $10 per hour from July 1, 2020, to Dec. 31, 2020
• $11 per hour from Jan. 1, 2021, to Dec. 31, 2021
• $12 per hour from Jan. 1, 2022, to Dec. 31, 2022
• $13 per hour from Jan. 1, 2023, to Dec. 31, 2023
• $14 per hour from Jan. 1, 2024, to Dec. 31, 2024
• $15 per hour on and after Jan. 1, 2025
The bill now goes to the House for approval.
Category: Press Releases