Published: Wednesday, February 03, 2021 11:01 AM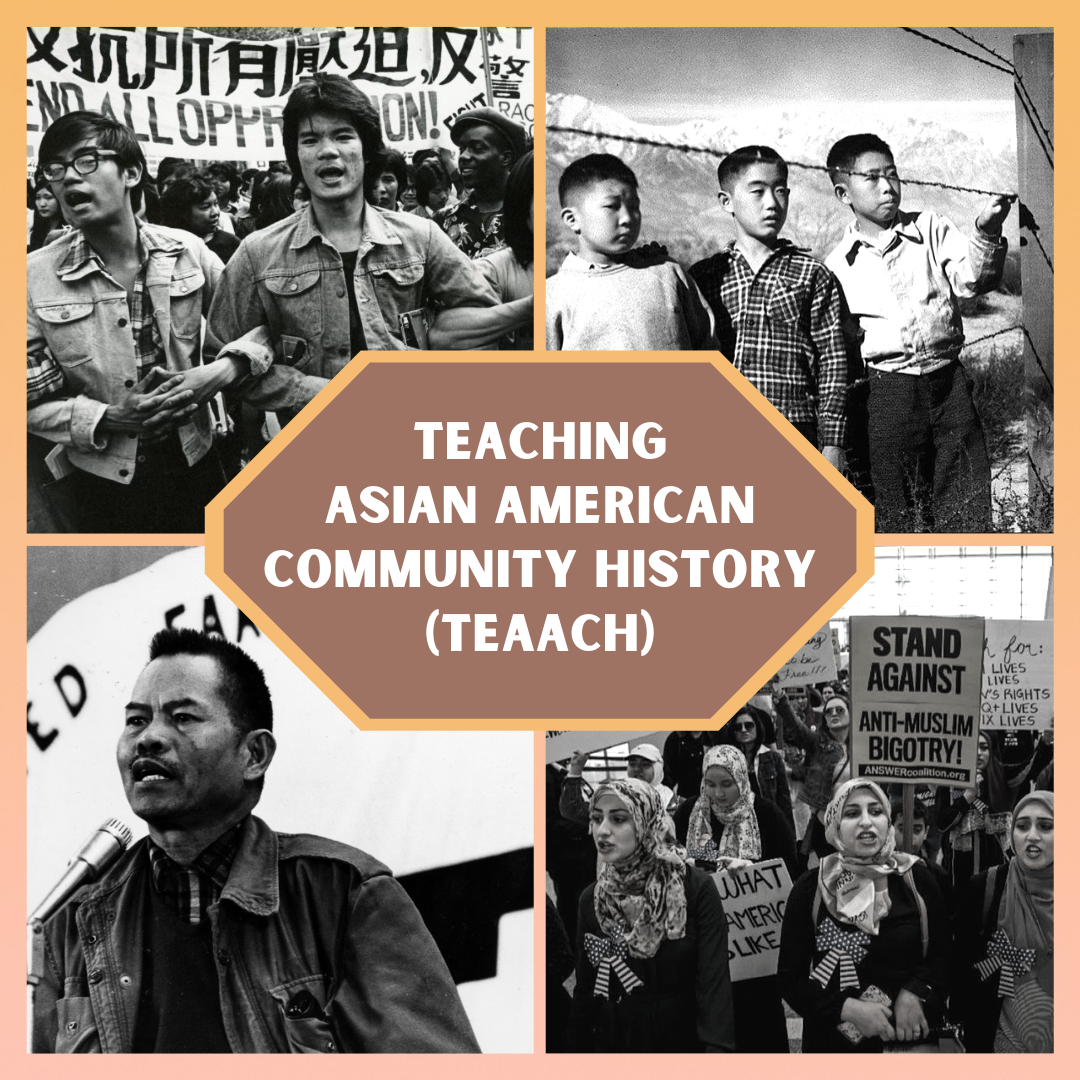 New initiative spearheaded by Asian Americans Advancing Justice | Chicago calls for the inclusion of an Asian American history curriculum in Illinois public schools
SPRINGFIELD - Asian Americans Advancing Justice | Chicago and a coalition of over 20 Illinois organizations applaud the introduction of the Teaching Equitable Asian American Community History (TEAACH) Act (HB376). Sponsored by Sen. Ram Villivalam and Rep. Jennifer Gong-Gershowitz, the bill would add an Asian American history curriculum to the Illinois School Code and in all public schools across the state.
"I'm proud to sponsor the Teaching Equitable Asian American Community History (TEAACH) Act. The perspectives and contributions of Asian Americans are invaluable to understanding American history," said Rep. Gong-Gershowitz. "The TEAACH Act helps create a more inclusive and comprehensive understanding of American history for all students in Illinois and helps fight anti-Asian racism and xenophobia. For the 100,000 Asian American K-12 students in Illinois, it ensures they see themselves accurately represented. Asian American history is American history."
"Students from all backgrounds need to learn about the history of people from different cultures and ethnicities to help them understand the systemic inequities that exist today," said Sen. Villivalam. "The TEAACH Act will build on the inclusive curriculum measures we passed last year and ensure that Asian American history will be taught alongside the history of other historically marginalized groups."
Americans have seen racial tensions come to a head over the last year, including the violent white supremacist attack on the Capitol in early January, the summer of uprisings in response to the murder of George Floyd, and COVID-19 related racism against Asian Americans. Young people are trying to make sense of what is happening in the world around them. Implementing an inclusive and diverse history curriculum such as TEAACH will help bridge the racial divide by giving young generations of Americans a deeper understanding of communities other than their own.
"In combatting xenophobic and racist narratives about our communities, we must ensure that our students understand the role that our communities have played in the United States and the broad spectrum of who Asian Americans are, have been, and could be," said Justin Valas, policy director of Asian Americans Advancing Justice | Chicago.
Asian Americans are one of the fastest growing populations in the United States, yet they are often overlooked in history books. The TEAACH Act would ensure that Illinois students learn a more complete picture of our country's history that includes the many legacies and contributions of Asian Americans, such as the incarceration of Japanese Americans during World War II, the contributions of Filipino farm worker organizing in the 60s, the resettlement of Southeast Asian refugees after the Vietnam War, and other important stories.
"When you think about U.S. History, nobody thinks about Asian Americans, but we have been in this country for centuries," said Melody Sok, a leader with the Cambodian Association of Illinois. "We have built essential infrastructure, been a part of social movements, organized for civil rights, and contributed to art and culture. Knowing these stories allows us to connect with our communities, and to be proud of being Asian Americans."
"The lessons taken from Asian American history will empower students to question our past to make a better future," said Lisa Doi, president of the Japanese American Citizens League Chicago Chapter. "In teaching Japanese American history, we get to explore a moment where lack of public understanding and racism led to mass incarceration based on ethnic identity. The TEAACH Act will help to ensure that Asian Americans are no longer missing in history and that this history does not repeat itself."
To learn more about the TEAACH Act or submit your testimony about why you support the bill, visit www.advancingjustice-chicago.org/teaach.
Category: Press Releases