Published: Tuesday, March 05, 2019 05:24 PM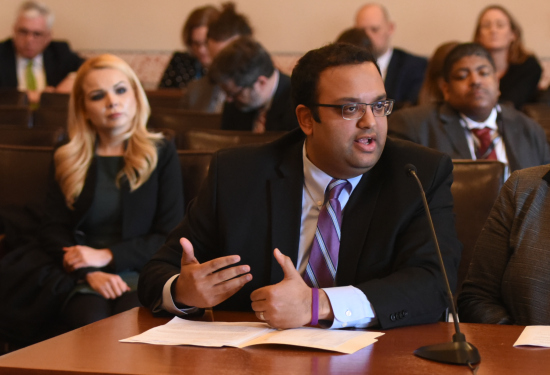 SPRINGFIELD – Legislation Sponsored by State Senator Ram Villivalam to advance equity for lesbian, gay, bisexual, transgender, and queer (LGBTQ) older adults passed the Illinois Senate's Human Services Committee today.
"It is important to protect our LGTBQ population at all ages. The older members of this community face very specific challenges as they age," Villivalam (D-Chicago) said. "We need to ensure that the environments in assisted living facilities are welcoming and inclusive, and I'm proud to say this legislation does just that."
Senate Bill 1319 would help cultivate affirming environments in assisted living facilities for LGBTQ older adults, many of whom face unique challenges as they age because of their sexual orientation, gender identity, and/or gender expression.
In such facilities, SB 1319 would protect people from discrimination for all the protected categories in the Illinois Human Rights Act, including race, color, religion, national origin, ancestry, age, sex, disability, sexual orientation, and gender identity.
SB 1319 also ensures LGBTQ elders and people living with HIV will be top priority for aging programs funded through the federal Older Americans Act. The bill also protects all Illinoisans from discrimination in assisted living and shared housing facilities by applying non-discrimination language to the Assisted Living and Shared Housing Act.
Category: Press Releases