Published: Thursday, March 14, 2019 02:41 PM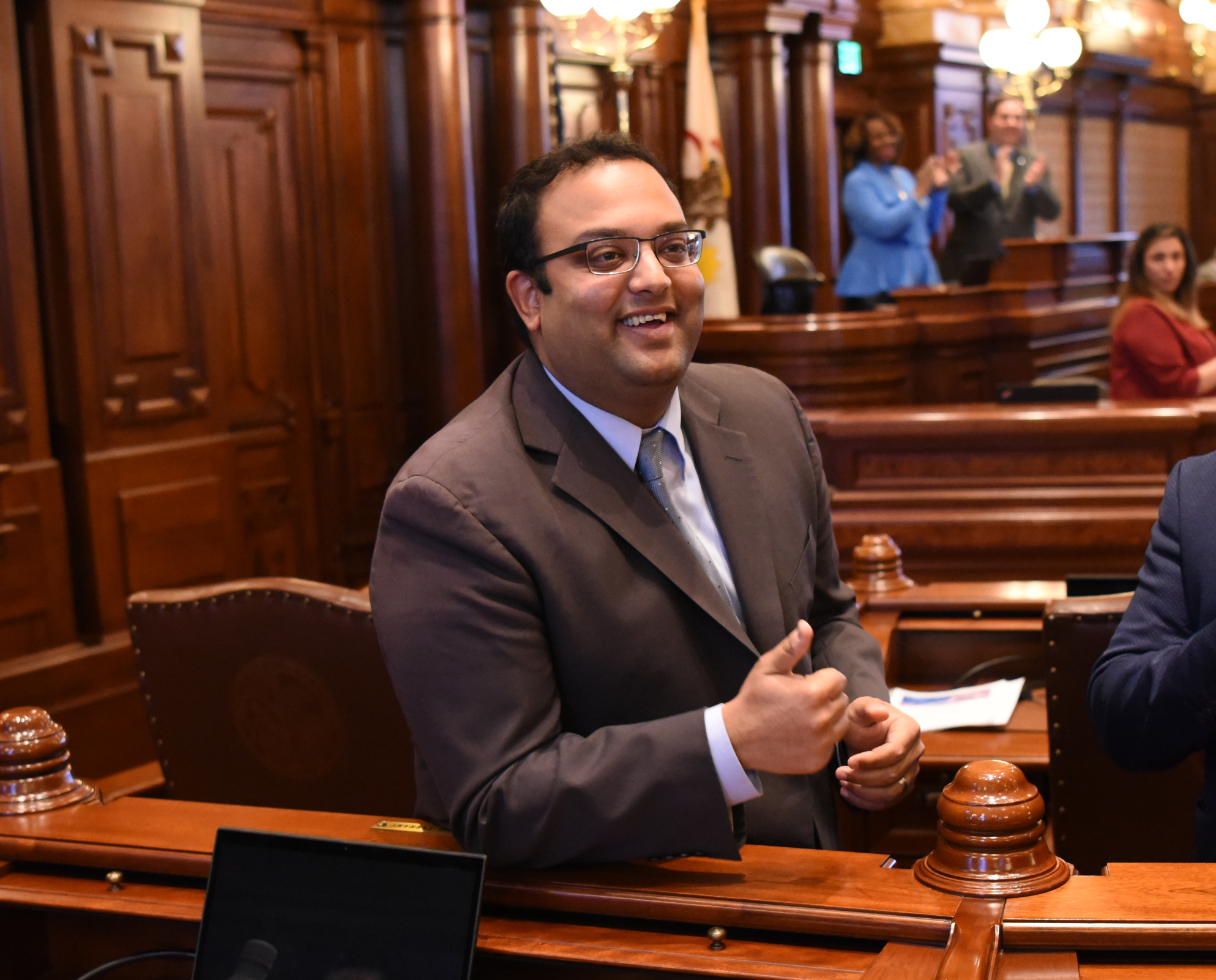 SPRINGFIELD –The Illinois Senate voted to raise the minimum age to purchase tobacco to 21 years old today, with the measure now awaiting the governor's signature to become law.
State Senator Ram Villivalam helped pass House Bill 345, prohibiting the purchase or possession of alternative nicotine products, electronic cigarettes and tobacco products by individuals under the age of 21.

"Just last week, a constituent shared with me that she lost her father to smoking-related illness when he was only 40 years old, leaving behind his wife, seven children and a baby on the way," Villivalam (D-Chicago) said. "She urged me to take action to prevent others from facing the same fate and I'm proud of the fact that today the State Senate took the necessary action."

According to the American Lung Association, underage smokers' primary source of cigarettes is their 18- to 20-year-old peers. The Association believes that increasing the legal age of sale of tobacco would virtually eliminate the ability for high school students to purchase and share products with younger children.
"It is our duty to encourage healthy habits among our youth," Villivalam said. "Tobacco is an addictive and lethal substance that alongside alcohol and firearms should be restricted to those who are 21 and over."
Additionally, the Association believes that raising the age would reduce smoking among 15-17 year olds by 25 percent and among 18- to 20-year-olds by 15 percent. Overall, the Association believes raising the age will result in fewer long-term smokers, reducing overall smoking rates by 12 percent.

If signed, the measure would take effect July 1, 2019.
Category: Press Releases