Published: Tuesday, March 19, 2019 05:01 PM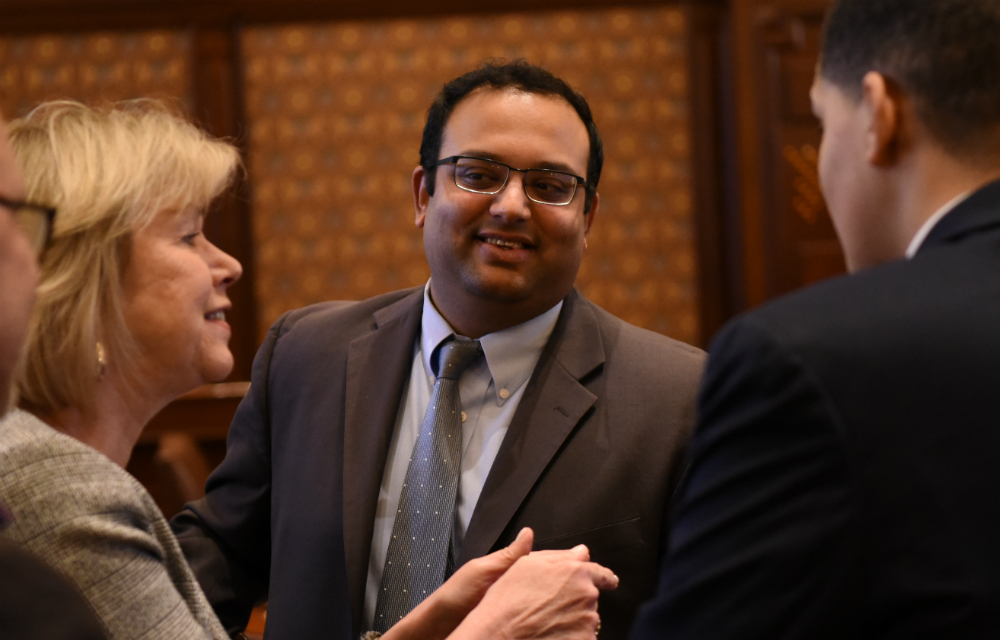 SPRINGFIELD - Legislation to assist Alzheimer's patients seeking care passed the Senate Human Services Committee this afternoon.
State Senator Ram Villivalam is the chief sponsor of the initiative.
"People with early onset Alzheimer's and dementia and their caregivers often don't know where to start when looking for helpful resources," Villivalam (D-Chicago) said. "This bill will make it clear which services are available and how to access them."
SB 187 would require the Illinois Department on Aging to develop educational materials, including a website, that indicate the services that are available to all diagnosed with Alzheimer's disease or a related disorder as defined under the Alzheimer's Disease Assistance Act, regardless of age.
"Alzheimer's and dementia are both extremely hard for patients and their caregivers to manage, no matter the onset age," Villivalam said. "We need to ensure all who need it have access to care."
Category: Press Releases