Published: Friday, June 10, 2022 04:25 PM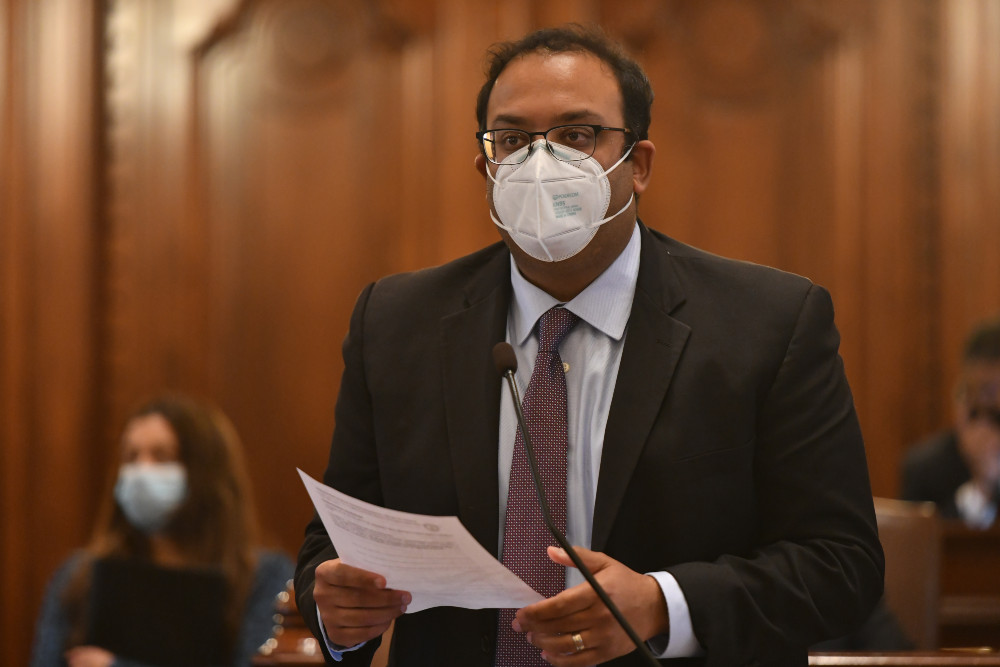 CHICAGO – To address gun violence as a public health crisis and end the sale of untraceable firearms, State Senator Ram Villivalam supported two gun violence prevention measures that were signed into law.
"Gun violence is an epidemic that touches all of our communities," said Villivalam (D-Chicago). "Treating it like the public health crisis it is will ensure that our state agencies, social service providers, community organizations and others can effectively coordinate on preventing violence."
House Bill 4729 follows up on the governor's Nov. 2021 Executive Order which classified gun violence as a public health crisis by creating statewide firearm storage and safety campaign through the Illinois Department of Public Health. The campaign will include the distribution of gun locks and safes through community-based organizations and partners with law enforcement to offer buyback programs. Currently, the cities of Evanston and Chicago host buyback programs with law enforcement and the City of Naperville operates a permanent take back program, which does not offer money in exchange for turning in firearms.
According to the Centers for Disease Control, approximately 1,310 Illinoisans are killed by gun violence each year. Guns are also the leading cause of death among Illinois children. During the pandemic, gun violence and injury increased by more than 53% in the City of Chicago from 2019-2020.
The threat of untraceable firearms, or "ghost guns", has become an increasing concern for gun violence prevention advocates.
House Bill 4383 bans the sale and possession of "ghost guns" by requiring that all firearms and gun kits be serialized. Individuals who currently possess an unserialized firearm or gun kit must visit a federal firearms manufacturer, federal firearms dealer or other authorized licensee to get serialized within 180 days.
House Bill 4383 was signed by the governor in May. House Bill 4729 was signed by the governor on Friday and is effective immediately.
Category: Press Releases