Published: Thursday, December 01, 2022 12:55 PM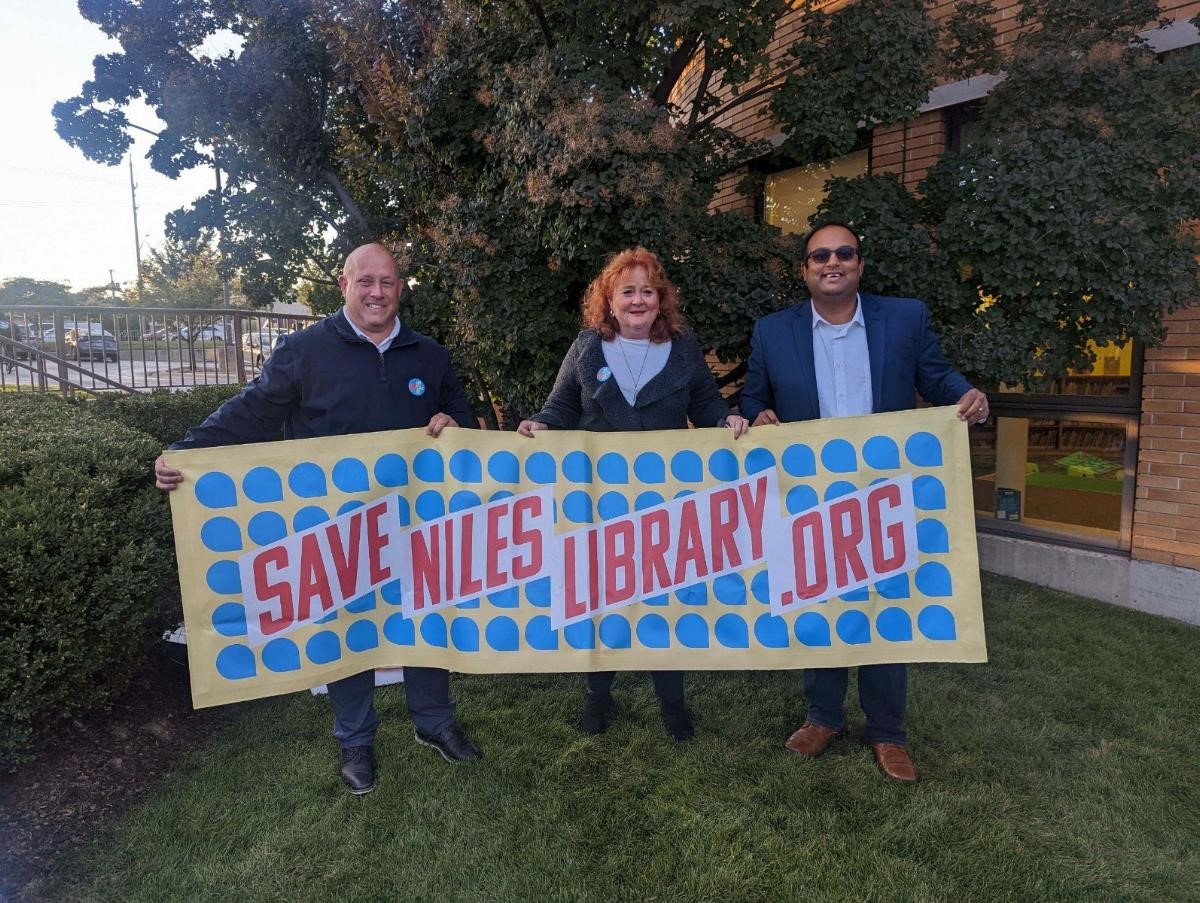 SPRINGFIELD – Legislation to resolve an ongoing stalemate at the Niles-Maine District Library Board advanced from the Illinois General Assembly on Wednesday, thanks to advocacy from State Senators Laura Murphy and Ram Villivalam, and State Rep. Mike Kelly.
"The passing of this legislation is necessary to fill the board vacancy that has hampered services for far too long," said Murphy (D-Des Plaines). "It's time for the community to have a fully functioning board that fulfills their responsibility to the community and restores the Niles-Maine District Library to the greatness previously known to the community."
After a former board member resigned in August 2021, the Niles-Maine District Library Board was unable fill the vacancy due to a 3-3 tie vote. A new law reforming the appointment process was signed by the governor in the spring, which gave the Secretary of State authority to appoint a replacement under his role as State Librarian if a library board could not fill a vacancy within 90 days.
Secretary White appointed Umair Qadeer to fill the vacancy on the Niles-Maine District Library Board, however Qadeer was blocked from assuming his role as a board member by a temporary restraining order filed by opposition on the board. The restraining order, which argued Qadeer was ineligible for appointment since the vacancy was made outside of the effective dates outlined in the law, was made permanent.
Murphy's House Bill 4073 addresses this error by clarifying that the Secretary of State may fill vacancies to any library board within 60 days if the board cannot fill the vacancy within 90 days, regardless of when the vacancy was created.
"The services provided by the Niles-Maine Library are invaluable to our community, and offer a sanctuary of learning for all our neighbors," said Villivalam (D-Chicago). "I am proud to see this stalemate at an end, and look forward to a bright future for all who use our library."
During the stalemate, certain members of the Niles-Maine District Library Board voted to impose a hiring freeze and budget cuts, short-staffing the facility and causing community services to be interrupted. Allowing the Secretary of State to fill the tie-breaking vacancy in a transparent way will allow the library board to engage in a more productive discussion on restoring the programs and services the library offers.
"I am proud to help get this legislation passed the finish line," said Rep. Kelly (D-Chicago). "Our communities rely on the Niles-Maine Library, and now the board can function as it should."
House Bill 4073 passed both chambers with bipartisan support and awaits the governor's signature before becoming law.
Category: Press Releases