Published: Thursday, April 11, 2019 03:29 PM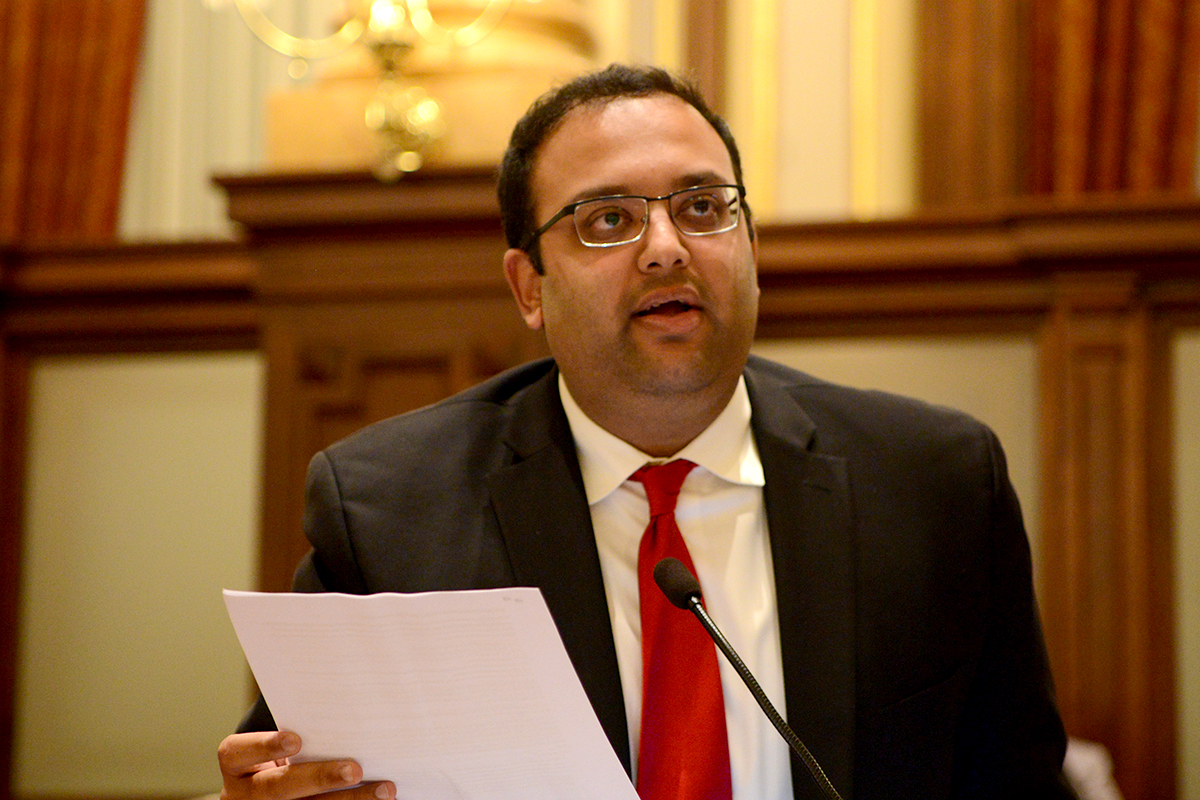 SPRINGFIELD – Legislation to improve the safety of hotel and casino employees was approved today by the Senate.
"I'm proud that the first piece of legislation I filed in Springfield proactively ensures that workers at hotels and casinos are protected against sexual assault and sexual harassment," Senator Villivalam (D-Chicago) said. "One of my top legislative priorities is furthering protections for working people in Illinois, and this bill protect some of the hardest working people in the hospitality industries."
Senate Bill 75 calls for hotels and casinos to ensure that a sexual harassment policy is in place to protect their employees. In addition, it requires that employees who work in closed spaces have access to a safety button or notification device that would alert security to the presence of assailants.
Similar measures have been adopted in Chicago, Seattle, New York City, and Miami Beach. In the wake of this movement, a number of prominent hotel operators have voluntarily pledged to roll out safety buttons by 2020, including Marriott, Hilton, Hyatt, Wyndham Hotels & Resorts, and InterContinental Hotels Group.
"No one deserves to feel unsafe in their work environment," Villivalam said. "By following the example of some of the nation's most populous cities, we will provide a safer and more productive workplace to those who work at these facilities. I also want to thank UNITE HERE, the Hotel and Motel Association and Caesars Entertainment for their advocacy on this legislation."
The legislation moves to the House for consideration.
Category: Press Releases