Published: Tuesday, January 10, 2023 09:22 PM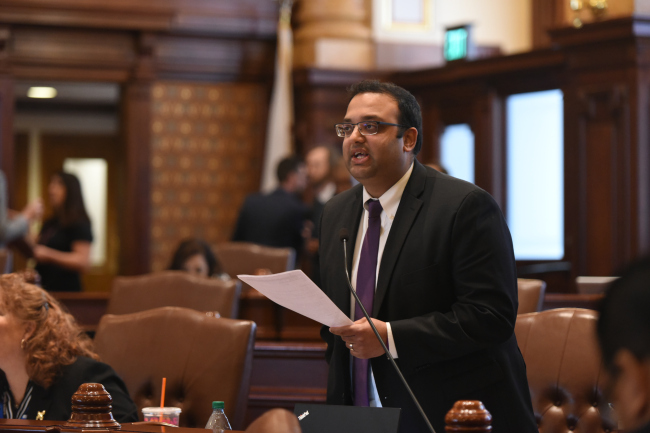 SPRINGFIELD – Building on his work to strengthen workers' rights in Illinois, State Senator Ram Villivalam helped pass the Paid Leave for Workers Act – providing nearly 1.5 million people in Illinois with expanded access to paid sick and family leave.
"Working people are more than cogs in a machine, and deserve to be able to take time off to care for themselves and their families without risking their livelihood," said Villivalam (D-Chicago). "Paid leave is an essential workplace right, and Illinois is taking action to enshrine that right for all working people."
More than three-fourths of low-wage workers do not have paid sick leave, disproportionately affecting Black, Latino and women workers, who are overrepresented among low-wage workers relative to their share of the workforce. Senate Bill 208 requires employers to grant their employees a minimum of 40 hours of paid leave to be used for any reason within a 12-month period, and outlines terms of accrual, payment and use of those benefits.
"Illinois is once again leading our nation in terms of workers' rights," said Villivalam. "When we put working people first, we build an economy that attracts the best and brightest to our workforce and sets Illinois above the rest."
Senate Bill 208 passed the Illinois Senate Tuesday with the support of a number of labor groups.
Category: Press Releases