Published: Wednesday, February 15, 2023 01:41 PM
­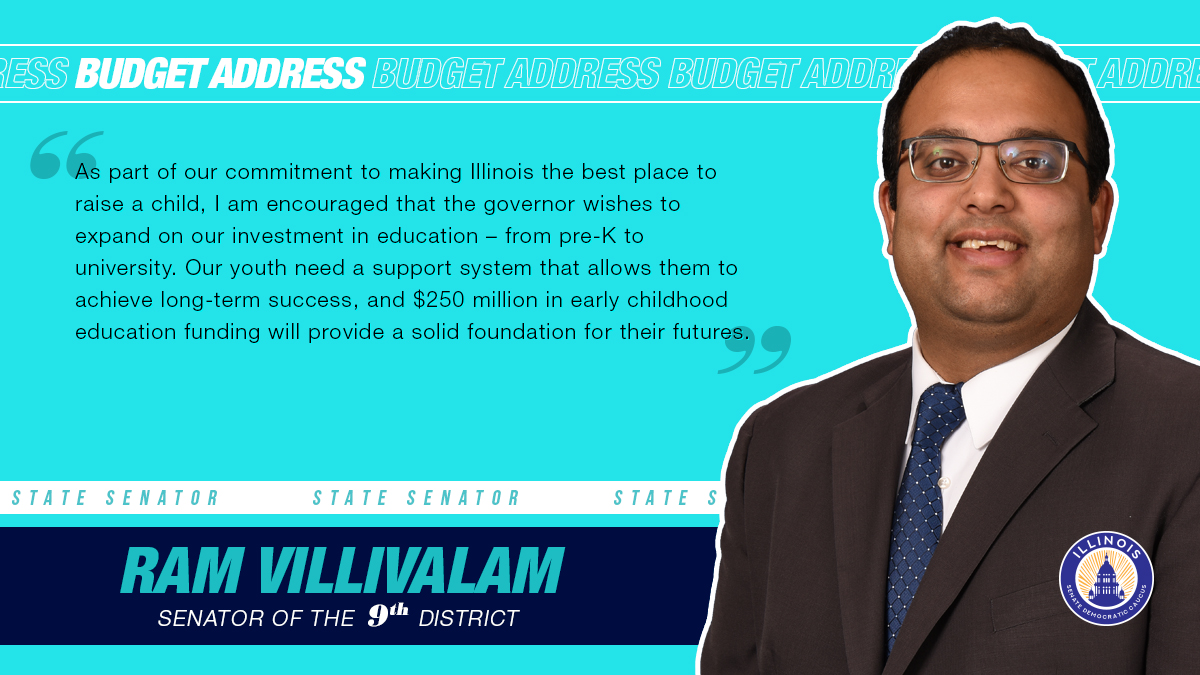 SPRINGFIELD – State Senator Ram Villivalam (D-Chicago) released the following statement after Gov. JB Pritzker delivered his FY24 budget proposal to the Illinois General Assembly:
"As part of our commitment to making Illinois the best place to raise a child, I am encouraged that the governor wishes to expand on our investment in education – from pre-K to university. Our youth need a support system that allows them to achieve long-term success, and $250 million in early childhood education funding will provide a solid foundation for their futures.
"Not only do we invest in our youth but our seniors as well. New funding for at-home care will ensure that our aging neighbors can live healthy, dignified lives in the homes that they raised their family in. More than $36 million may be available to expand existing services and improve the quality of care that our seniors deserve.
"Finally, after years of an unstable economy, our small business community will receive much-needed relief in the form of grants, workforce development initiatives and matching funds for federal support. I am proud to see that the governor's budget mirrors the priorities of our community, and that we are making investments in people-centered policy."
Category: Press Releases