Published: Tuesday, May 16, 2023 04:05 PM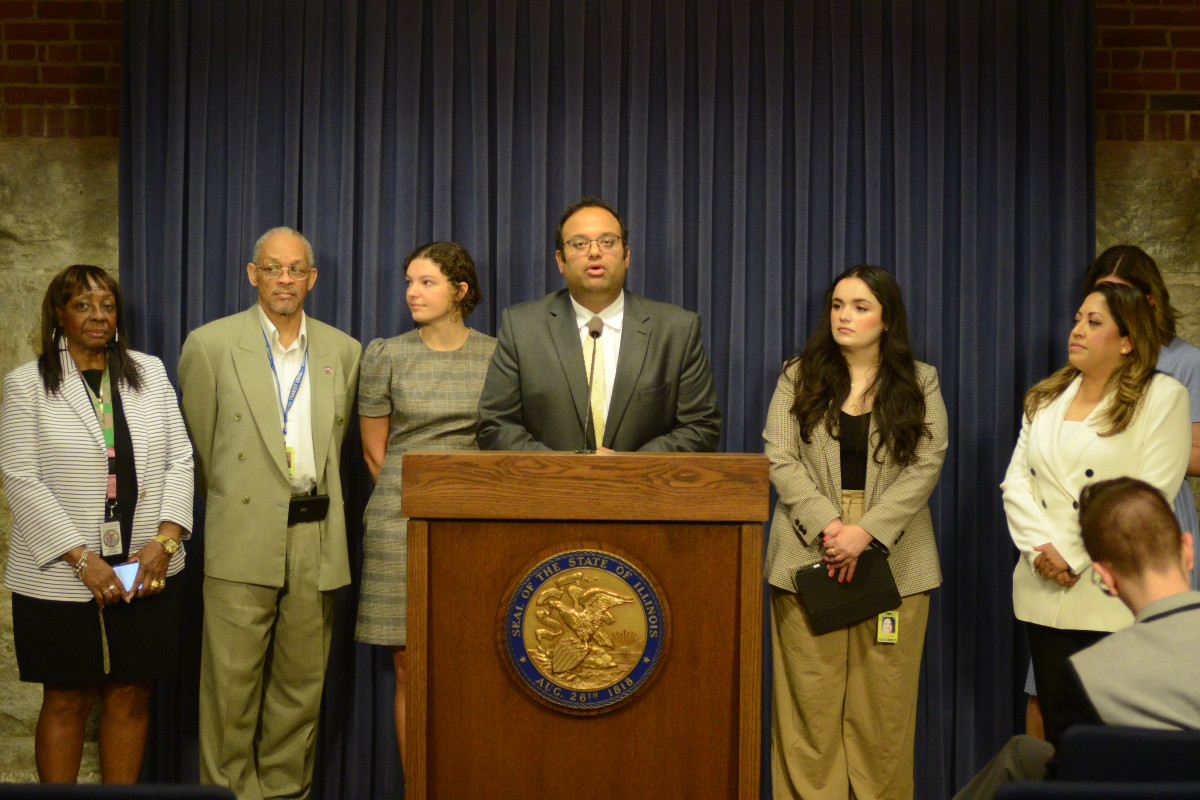 SPRINGFIELD – From making public transit safer and more environmentally friendly to providing reduced fares and financial assistance for at-risk communities, members of the Illinois Senate Democratic Caucus are leading a comprehensive public transit plan, which they outlined at a press conference Tuesday.
"Public transit is essential to people's lives and livelihoods," said State Senator Ram Villivalam (D-Chicago), Chair of the Senate Transportation Committee. "Illinois must build an equitable future for public transportation that prioritizes all of our neighbors."
The measure – spearheaded by Villivalam – would allow public transit agencies to suspend problematic riders if the rider commits or provides a reasonable apprehension of assault, battery, sexual assault, or violations of public indecency.
"HB1342 is a significant step to get our public transportation systems on the right track," said Frances Orenic, Illinois AFL-CIO Coalitions Director. "Transportation operators have been under assault and are asking for solutions. This legislation provides operators with the resources they need to care for themselves, and to guarantee optimal conditions for riders by putting public safety first."
To help survivors of domestic violence reclaim their autonomy, House Bill 1342 would also require RTA to distribute 25,000 pre-loaded $20 fare cards to domestic violence providers to assist victims and their dependents.
"This bill brings us one step closer to addressing the critical role transportation plays in the lives of domestic violence survivors," said Maralea Negron with The Network: Advocates Against Domestic Violence. "Transportation acts as a means of empowerment by allowing survivors to access the support systems and resources necessary to break free from the cycle of abuse."
Further, the measure would require CTA, PACE and METRA to only purchase buses that are zero-emission come July 1, 2026.
"This is a really important date to try to meet the goal that CTA has for ending diesel busses by 2040," said Jen Walling, Executive Director of the Illinois Environmental Council. "Decarburization of our public transit system is critical for preserving public health and the livability of the planet. These electric busses have zero tailpipe admissions and they offer better performance in both terms of drivability and maintenance and consumption."
The measure would also require RTA to publish a study that looks into the impact and feasibility of providing year-round reduced or free transit fares to veterans, returning residents, students and youth, and people who experience low-income.
Villivalam hopes to pass House Bill 1342 by the scheduled May 19 General Assembly adjournment.
Category: Press Releases