Published: Thursday, May 16, 2019 02:56 PM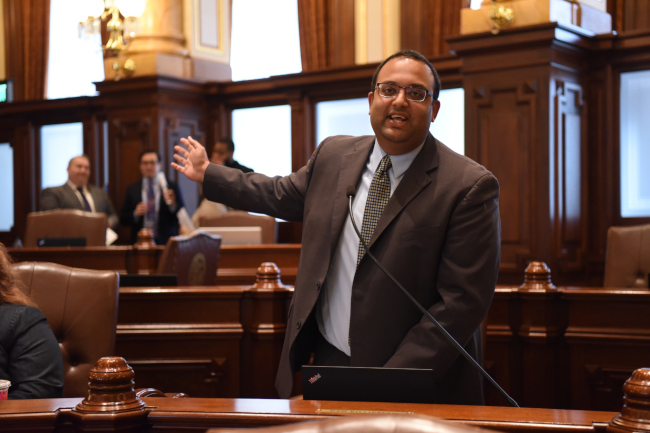 SPRINGFIELD – Legislation to streamline the process of appointing a guardian for those children whose parents have been taken into federal immigration custody under an initiative by State Senator Ram Villivalam that passed the Senate today.
"Now more than ever, it is our duty at the state level to support immigrant families devastated by the White House's xenophobic immigration policies," Villivalam (D-Chicago) said. "We need to do whatever is in our power to give parents and guardians at risk of detention or deportation peace of mind. They should have the power to choose who will care for their children should they be forcibly separated, ensuring their children are being taken care of in a safe, nurturing environment. It's the least we can do."
HB 836 would allow a court to proceed on an appointment of a guardian of a minor if the parents are unable to give consent to the appointment. The appointee would be allowed to extend their guardianship for 365 days, if the administrative separation is ongoing. The petition for the appointment must include information about the case including the time of separation and the known location of the parents.
This legislation awaits the governor's signature to become law.
Category: Press Releases