Published: Wednesday, January 09, 2019 01:07 PM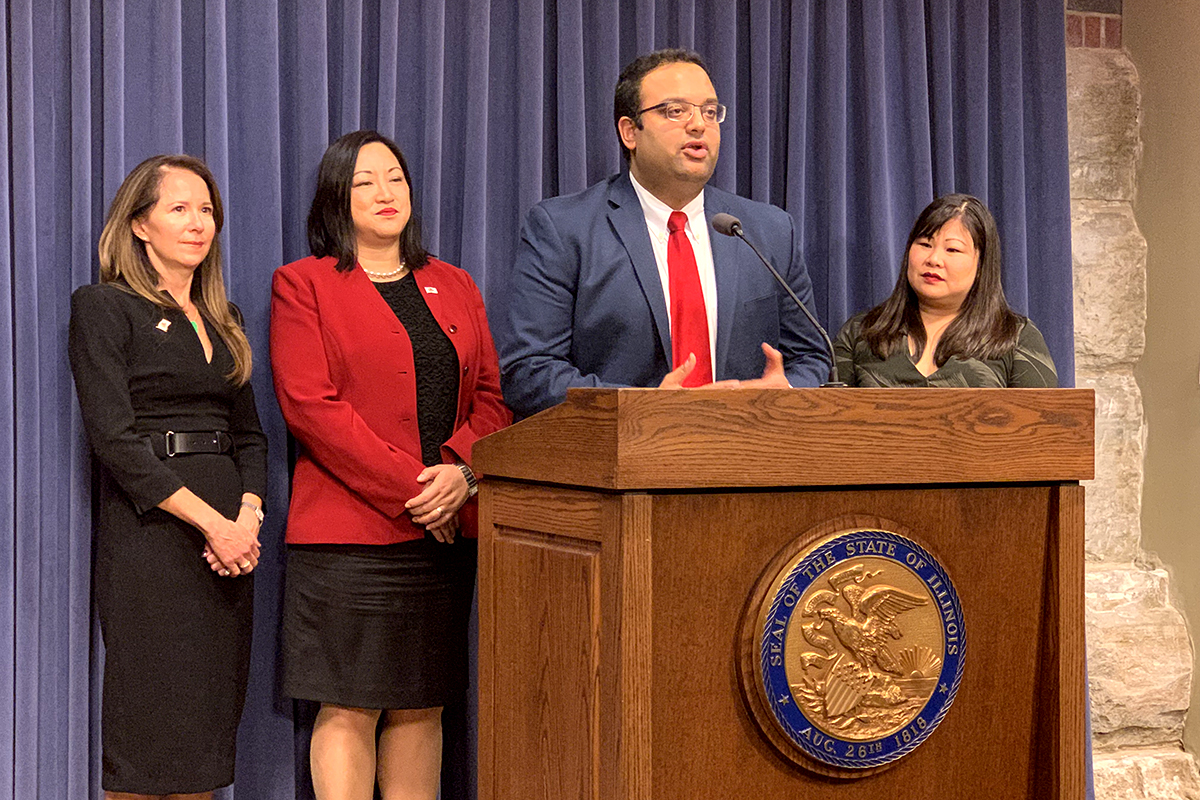 SPRINGFIELD – Asian-American leaders statewide today announced plans to unify their voices and advance issues that are vital to Asian-American communities throughout Illinois.
The leaders, including state legislators and local government officials, formed the Joint Asian-American Leaders Caucus
"Ten years ago, there were no Asian Americans elected to major political offices in Illinois. Today, there are dozens, from the U.S. Senate to local municipal offices throughout the state," said caucus chair Josina Morita. In 2016, she became the first Asian American elected to a countywide board in Illinois.
Two new Asian-American state legislators are set to begin terms in the General Assembly: Illinois' first Asian-American state senator, Ram Villivalam (D-Chicago), and the state's second Asian-American state representative, Jennifer Gong-Gershowitz (D-Glenview).
"Asian Americans are the fastest growing population in Illinois. It's time we have the political representation our communities need," Gong-Gershowitz said. She is the second Asian American elected to the Illinois House and the first to represent the suburbs.
"Today is a new day. We have an Indian-American state senator and two Chinese-American state representatives," said State Rep. Theresa Mah (D-Chicago), the first Asian American elected to the
Illinois General Assembly. "One day, we will see the true diversity of Illinois' Asian-American communities represented across Illinois government."
"I'm excited to get to work in Springfield, but I'm more excited that Asian-American communities have a seat at the table," said State Senator Ram Villivalam (D-Chicago), the first Asian American elected to the Illinois Senate.
Category: Press Releases