Published: Wednesday, January 16, 2019 10:52 AM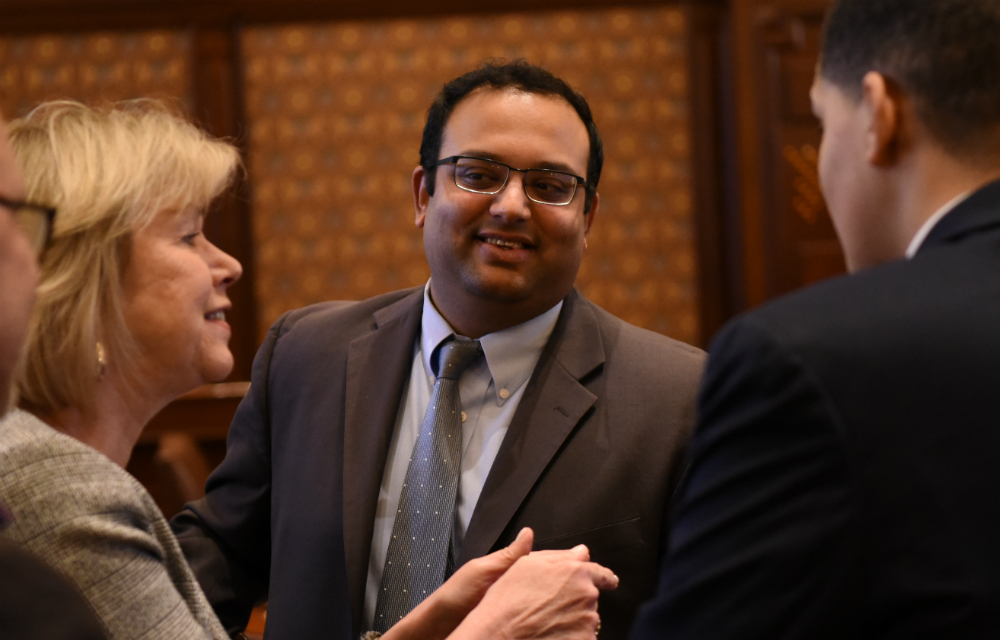 SPRINGFIELD – State Senator Ram Villivalam released the following statement regarding the governor's executive orders and the law that were signed yesterday.
"After four years of attacks on working people from our previous governor, it is refreshing and long overdue that we enact progressive policies to better their lives," Sen. Ram Villivalam (D-Chicago) said. "With these executive orders and the signing of SB 203 into law, Governor Pritzker has demonstrated that he is on the side of Illinois' working families."
Executive Order 2019-02 will no longer require potential State of Illinois employees to disclose their salary history due to salary disadvantages women have previously faced. It will also direct the Illinois Department of Labor to expedite all cases of wage theft in an effort to protect workers and hold malicious actors accountable.
In addition, the governor signed SB 203, a vital piece of legislation that protects workers' wages and promotes diversity in companies that are contracted by the state. The Illinois Department of Labor will be required to release reports on the diversity of those employed on public works projects, and will be asked to make recommendations on how to increase employment of women and people of color.
"I appreciate the fact that the governor included pay equity and wage theft among his top priorities. I look forward to working with both my colleagues and the governor to enact other progressive policies, including the establishment of a $15 minimum wage in Illinois."
Category: Press Releases