Published: Friday, June 28, 2019 02:48 PM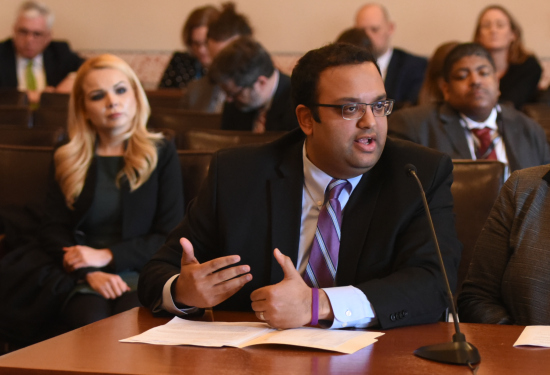 SPRINGFIELD – State Senator Ram Villivalam issued the following statement following the signing of legislation that would modernize Illinois' infrastructure:
"For far too long we have let our state's transportation and infrastructure system fall by the wayside," State Senator Ram Villivalam (D-Skokie) said. "By passing this capital plan we've begun to address the serious need for investment."
Since February, the Subcommittee on Capital traveled the state to learn about our construction needs directly from constituents. A wide range of municipalities, non-profits, advocacy groups, and more presented testimony at eight subcommittee hearings in Springfield, Edwardsville, Decatur, Peoria, Chicago, Elgin, and Grayslake.
"Over the course of the past few months I was fortunate to travel the state with my colleagues listening to different constituencies and what their infrastructure needs would look like," Villivalam said. "The message was clear: our roads and bridges are crumbling, our trains need upgrading, and buildings across the state need repair. I am proud of the work we've done to address these challenges, cementing Illinois as a transportation hub and ensuring our roads are safe for residents."
Category: Press Releases