Published: Wednesday, March 06, 2019 03:00 PM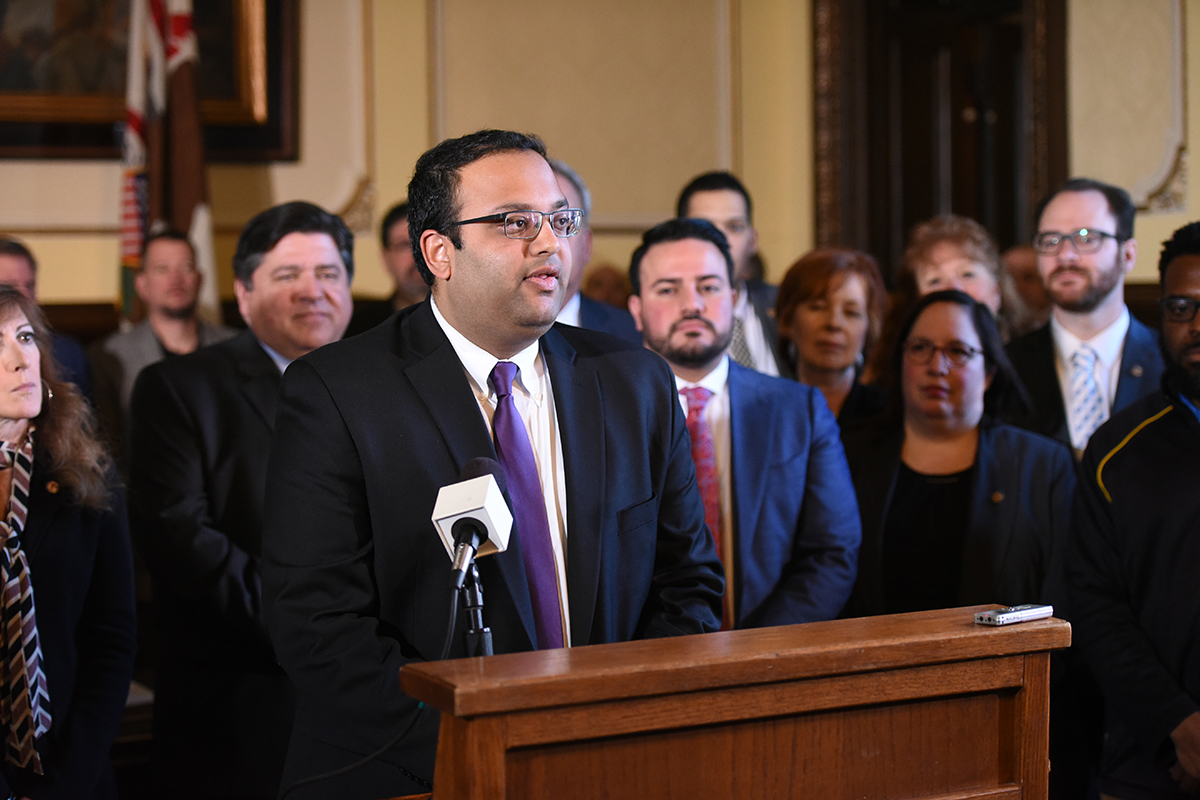 SPRINGFIELD – State Senator Ram Villivalam's legislation to protect workers from local right-to-work laws was signed by Governor Pritzker this morning.
"I am proud to sponsor legislation that would make it crystal clear that local right-to-work zones have no place in the state of Illinois. Workers deserve the right to collectively bargain for living wages and better working conditions in every part of our great state," Villivalam (D-Chicago) said. "Furthermore, there is no question that the regulation of collective bargaining should be a responsibility of state government."
Senate Bill 1474 is designed to support economic development, protect the quality of essential services that are provided to the taxpayers of Illinois, and confirm the state's commitment to maintaining and producing a highly trained workforce.
"The Collective Bargaining Freedom Act is commonsense legislation that keeps a level playing field in Illinois for employers and employees," said Michael T. Carrigan, President of the Illinois AFL-CIO. "Right to work zones will only create a race to the bottom concerning wages and economic security in our communities. This bill protects middle class families."
The bill takes effect immediately.
Category: Press Releases