Published: Tuesday, March 03, 2020 05:22 PM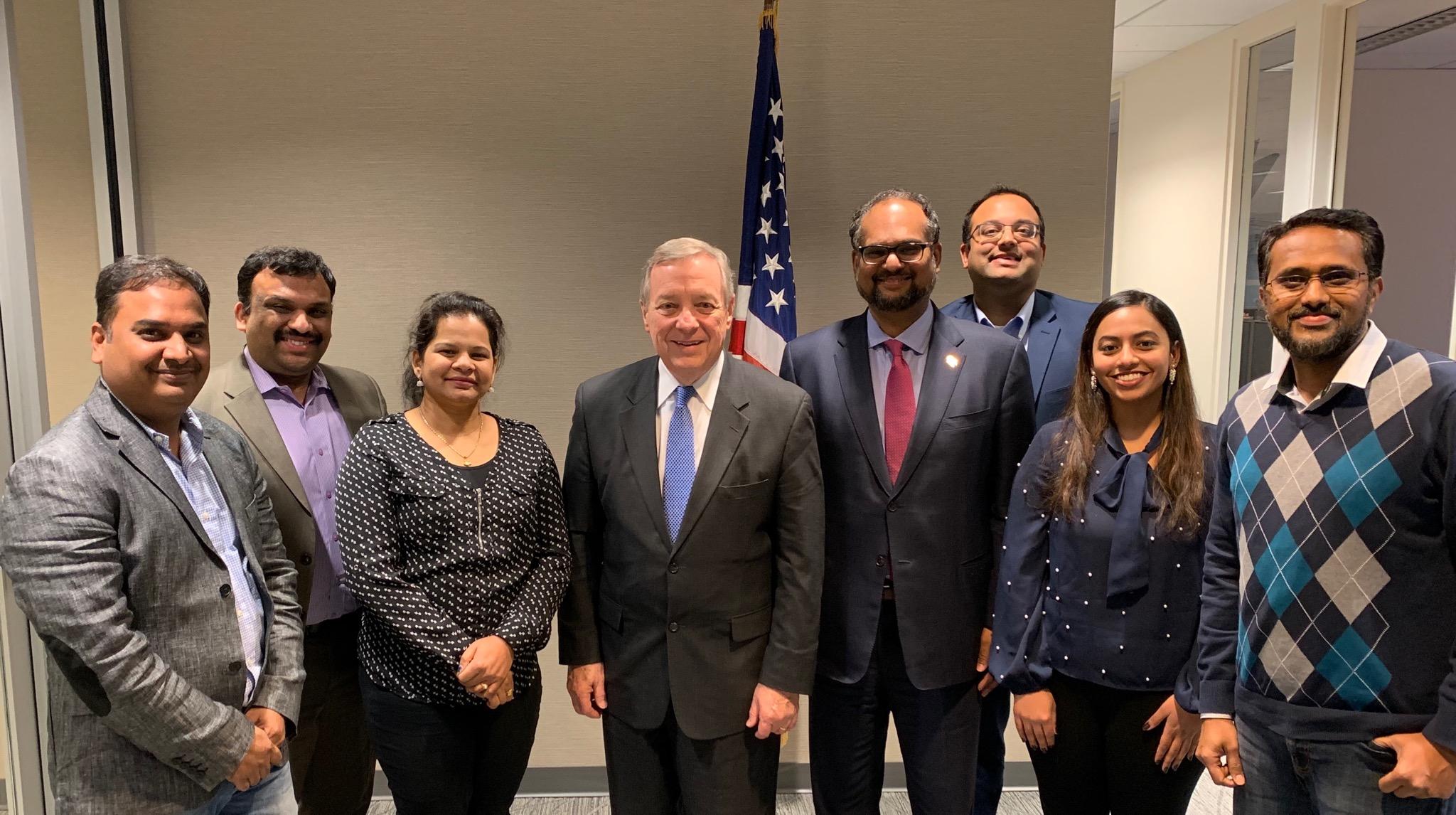 On Friday, February 7, 2020, State Sen. Ram Villivalam and Dinkar Karumuri, a local Technology entrepreneur and a community leader, met U.S. Sen. Dick Durbin, along with a few immigrant family members from various backgrounds, all of them waiting for more than a decade in the green card approval queue.
Sen. Durbin took the time to hear their stories and explain the improvements he negotiated to the Fairness for High-Skilled Immigrants Act (S. 386). Dinkar Karumuri thanked the senator for his advocacy and support of immigrants throughout his career in public service, while also indicating the desperate nature of the immigrant community's situation, that there are several stories to share, and that, at the meeting, they had representatives reflective of the population. Sen. Durbin was interested in hearing the stories.
Tanmayi Achanti, a recent graduate of UIC, explained her plight of having to convert her immigration status to an international student visa during her finals and how aging out hindered the opportunities in her job hunt. "I came here along with my parents in the year 2000, as a 3-year-old kid. Chicago is my home, but I am and feel like an alien in my own home now. I moved to a student visa, and it was devastating for my parents and me. At the same time, we see the job offers get rejected even after I am qualified and for the sole reason of companies not being able to sponsor for my work visa per their policy. I stayed strong to console my parent's pain," she said.
Category: Press Releases