Published: Thursday, February 14, 2019 04:29 PM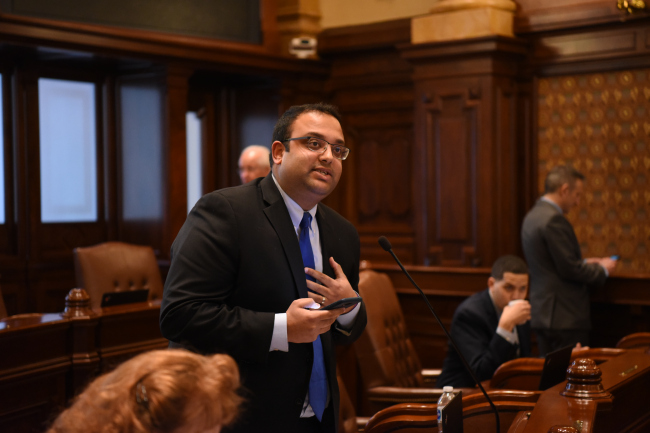 SPRINGFIELD – The Illinois House today approved a measure that will gradually increase the minimum wage in Illinois to $15 an hour.
"I'm thankful that the House followed the Senate's lead in moving this vital legislation forward," said Villivalam (D-Chicago). "This legislation will provide working people with a sense of dignity, fairness, and stability in everyday life. Furthermore, it will allow working families to spend money on things they need, which results in a boost to our local economies."
This legislation is the result of the hard work and collaboration of a wide range of stakeholders. It includes tax credits for small businesses while putting 1.4 million workers on a path to a living wage. Labor organizations and business groups, such the Illinois Restaurant Association, are in support.
Senate Bill 1 will be phased in over six years to provide businesses time to adapt to a new minimum wage in Illinois. SB 1 will raise the minimum wage to:
• $9.25 per hour from Jan. 1, 2020, to June 30, 2020
• $10 per hour from July 1, 2020, to Dec. 31, 2020
• $11 per hour from Jan. 1, 2021, to Dec. 31, 2021
• $12 per hour from Jan. 1, 2022, to Dec. 31, 2022
• $13 per hour from Jan. 1, 2023, to Dec. 31, 2023
• $14 per hour from Jan. 1, 2024, to Dec. 31, 2024
• $15 per hour on and after Jan. 1, 2025
The bill now goes to the governor's desk to be signed.
Category: Press Releases